Kennedy Half Dollar Book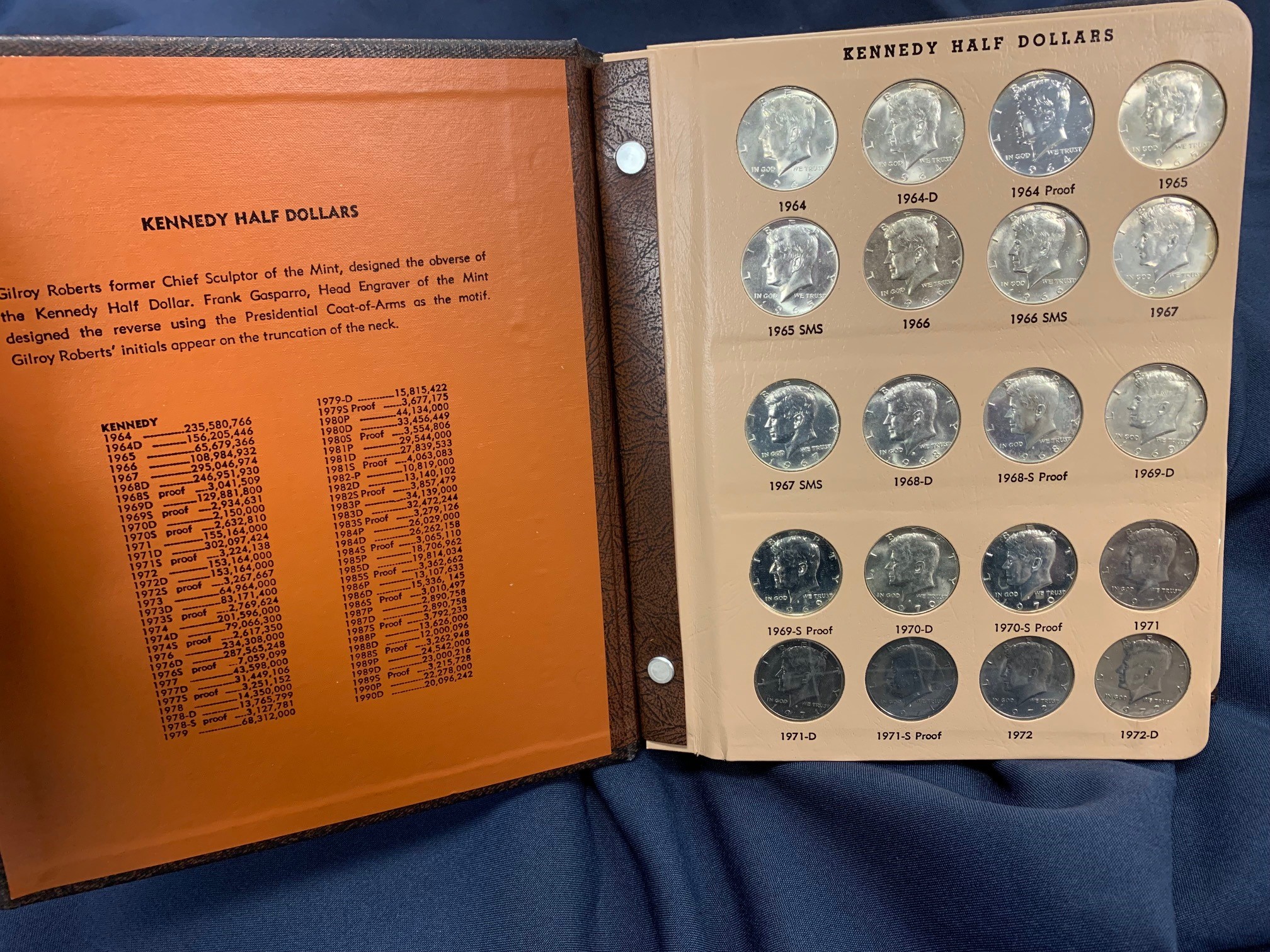 Current High Bid: NO BIDS
Item Value: $900
Item Number: 4020

Minimum Bid: $500

Minimum Bid Increment: $25
Description
The Kennedy half-dollar set is a beauty! This complete collection from 1964 to 2011, with eight additional coins if you wish to continue the collection after 2011. There are 160 pieces when space was exhausted in this book. There are 21 (90%) silver proofs, 2 (90%) uncirculated coins, 4 (40%) silver proof, 11 (40%) uncirculated/special mint coins with the balance copper-nickel clad coins.
HISTORY: The Kennedy half-dollar first issued in 1964, when the 90% coins were released for business as well as a proof issue. The percentage of silver was reduced to 40% from 1965-1970, and then to a copper-nickel clad coin. Starting in 1992, the Mint started issuing 90% silver proof coins, as well as the copper-nickel clad proof. Since 2002 the US Mint has issued the coin only by direct mailing from the Mint in "P&D" copper-nickel clad meant for circulation, but not released for business. Each year, the Mint releases the P&D clad coin, clad proof and Silver proof. There have been some other special silver issues not included here.
This Auction has Closed for the Night, thanks for bidding!