Take Me Out to the Ball Game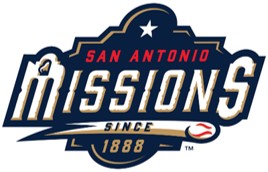 Current High Bid: $650
Item Value: $2000
Item Number: 5017

Minimum Bid: $500

Minimum Bid Increment: $50
Description
Package includes 12 suite tickets to a San Antonio Missions Baseball game (valid Sunday thru Thursday) in the Bud Light Suite, four parking passes and a ceremonial first pitch (must be 21 years of age or older).
Food and beverages are included. Games are for the 2022 regular season only and must be scheduled on a mutually agreed upon date. This package is non-transferable and may not be resold or traded. No cash alternative. Subject to availability. May be subject to additional restrictions due to COVID.
This Auction has Closed for the Night, thanks for bidding!